The Murphy Centre, with funding from the Northpine Foundation, offers online foundational literacy, numeracy, digital literacy, and life skills programming for adults in rural Newfoundland and Labrador.

The Remote Literacy Program offers individual and/or group instruction in:
Foundation Literacy and Numeracy
Digital Literacy
Life Skills
The Remote Literacy Program is open to any adult over the age of 18.
There is no cost to participate in the Remote Literacy Program and in-take is continuous.

For more information about the Remote Literacy Program contact:
Click the course title to learn more about each session.
Upcoming Sessions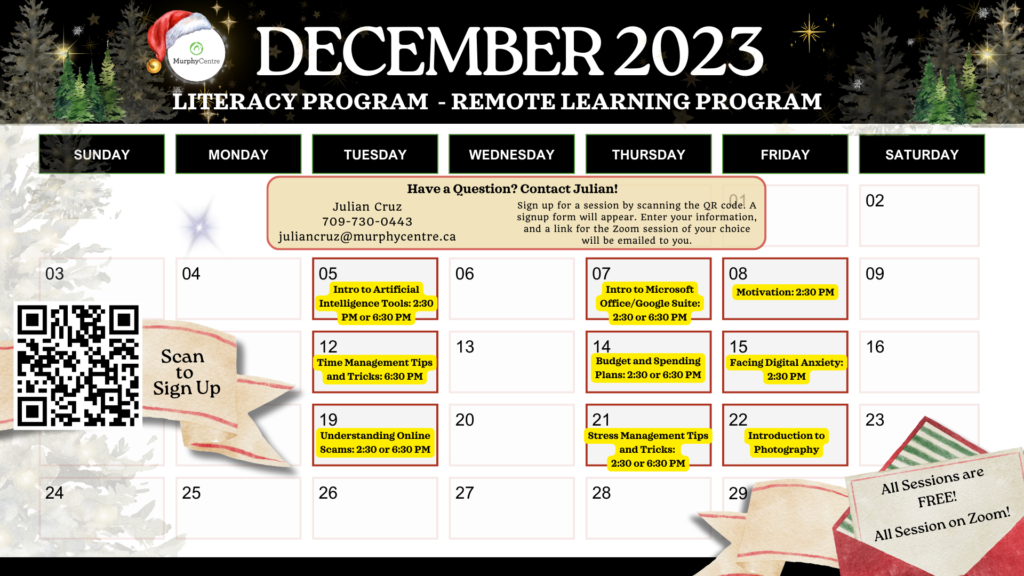 Past Sessions
Click here to view previous sessions hosted by the Remote Literacy Program