NTV is featuring Murphy Centre Inc. during October 2022 as their monthly focus on not – for – profit agencies. There are 3 thirty-second promos per day: in the morning, in the afternoon, and during prime time.
Murphy Centre Inc. embarks on our first online 50:50 Draw from October 05, 2022 to November 21, 2022. This initiative is designed to raise money required to enable timely responses to emerging situations.
Early Bird prizes are offered throughout the ticket selling period. Prize #1 offers a Cross Island Golf Excursion at 4 top ranked courses. It is valued at $4000. Prize #2 offers a suite for 5 games donated by NL Growlers. This prize is valued at $5000.
See https://changealife5050.ca for sales and details.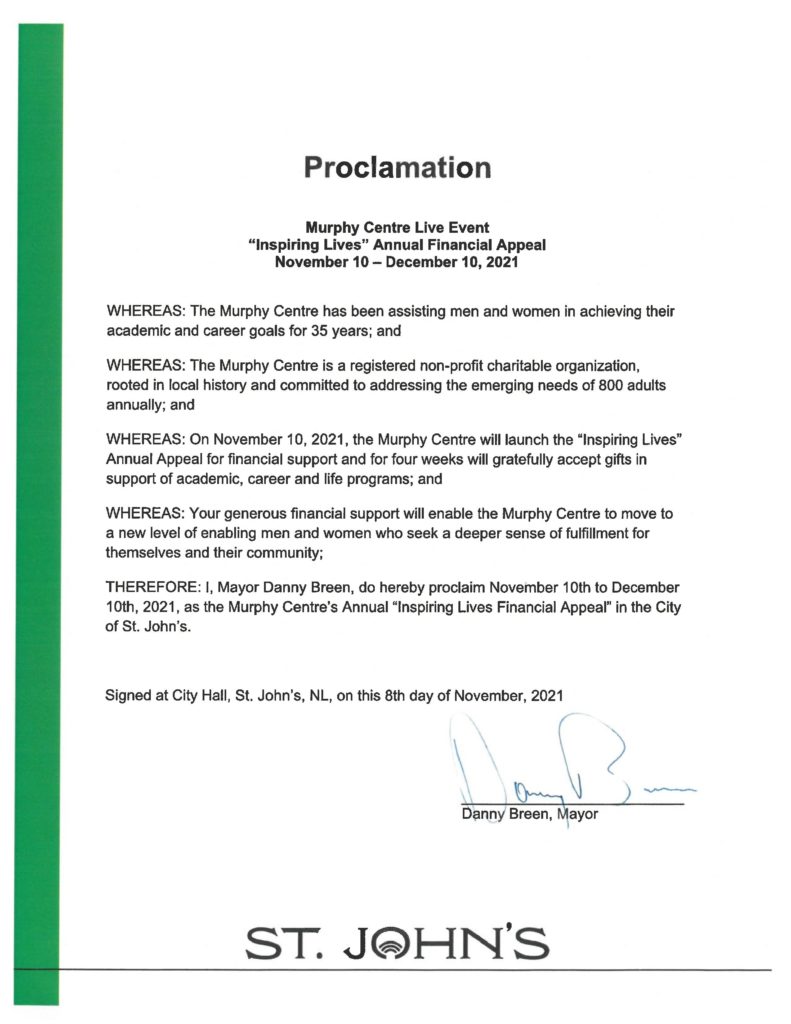 January 2021: The Murphy Centre would like to thank all those generous donors who contributed to the success of the "Inspiring Lives" First Annual Appeal which ran from November 4th to December 11th, 2020. Through your support and generosity, the Murphy Centre achieved the modest goal of $20,000. A generous $5000 contribution from Nalcor Energy was instrumental in helping us achieve this goal. Thank you for helping folks achieve their educational and career goals as we move through the New Year 2021.
October 2020: We have received a gift from the R. Howard Webster Foundation to support our COVID 19 response in Technology. This initiative, across both the Academic and Career Services sites, enables participants to access portable electronic devices and /or connectivity in order to achieve their goals. We are most grateful to this Foundation for their generosity and belief in our work. It is most encouraging to hear heartwarming accounts of the tangible good this initiative is bringing about in the lives of our participants.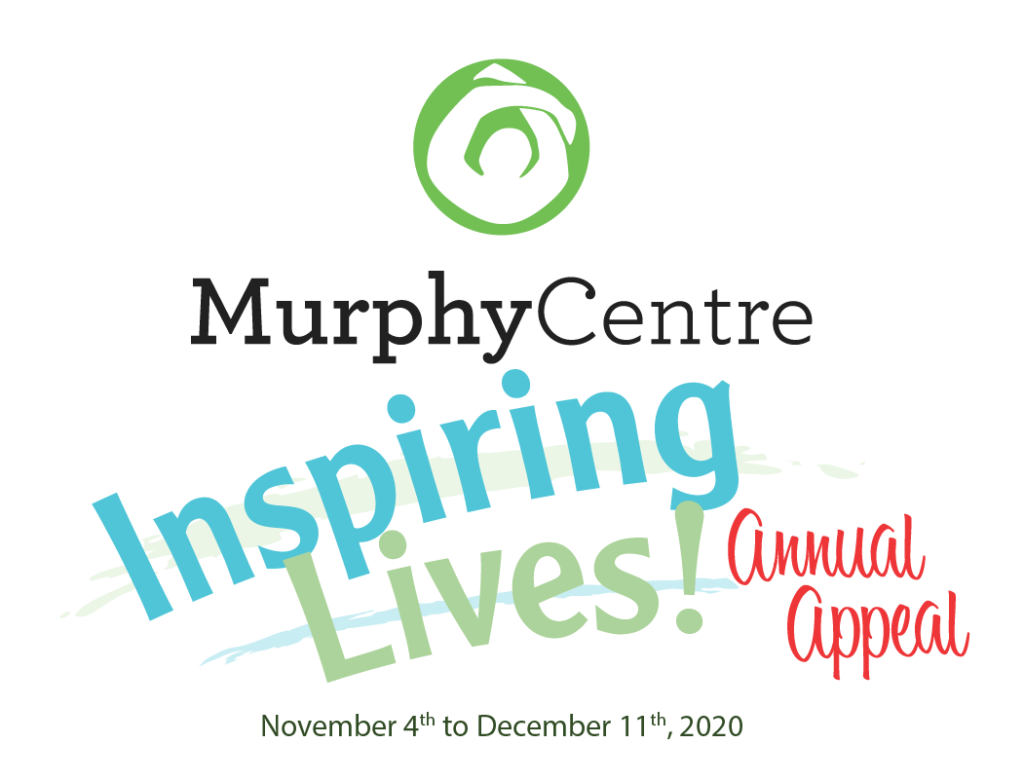 We appreciate the generosity of our donors! Check out the individual acknowledgements below.
April-July 2020: VOCM Cares Foundation assisted us with our Readiness program. Development Director, Tara Haley apprised us of the $7,000.00 gift.
April-July 2020: United Way provided support for our Readiness Program. RNC Superintendent Pat Roche notified us of the gift of $10,000.00.
April-July 2020: United Way provided us with a grant of $2,500.00 to be used toward our technology support initiative of device provision.
April-July 2020: In response to major impacts from Covid-19, Fortis Inc. selected the Murphy Centre to receive $20,000 to enable us to provide both devices and connectivity to participants from our Academic and Career Services sites.
April-July 2020: Working with the provincial Executive Director, Pauline Martin, the Community Foundations Association of Canada granted $40,000 toward our Readiness program.
March 31, 2020: Prior to COVID we had been working with NL Growlers President, Glenn Stanford to profile the Murphy Centre at a home game on March 20th. This game was cancelled. The Growlers wanted to show their support for the Murphy Centre, even though their revenues were decimated and provided us with a cheque for $2500.00 and a commitment to profile us at a later time. This gesture was most appreciated.
On March 20, 2020: "Inspiring Lives", the Murphy Centre theme night at Mile One has been postponed (date TBD). We are grateful for the support of the Growlers organization and look forward to our 'Hockey Night' at Mile One Stadium when the situation allows.
On March 3, 2020: "Inspiring Lives", a by invitation only Corporate Awareness Social was held at Mallard Cottage. Honorary Patrons, Nora Duke and Sheila Williams, were joined by some 45 corporate executives to learn a little more of the Murphy Centre Story.
On February 27, 2020: We published our most recent brochure – "Inspiring Lives"